WE ARE ONLY CONTENT WHEN YOU ARE!
Our mission:
It is our mission to support you as a customer as best as possible, by offering a complete range of products, delivering very quickly and referring the consumer to you.
We pay a lot of attention to the customer-friendliness of our company, focus completely on your wishes and do everything we can to provide you with the best possible service. 
For example, through detailed product descriptions and clear, high-resolution, photos in our Webshop, so you can get a good idea of our products.
But also by regularly visiting you as a customer with new products and offering advice.
With our logistics partners, we can ensure that your order is delivered to you as quickly as possible.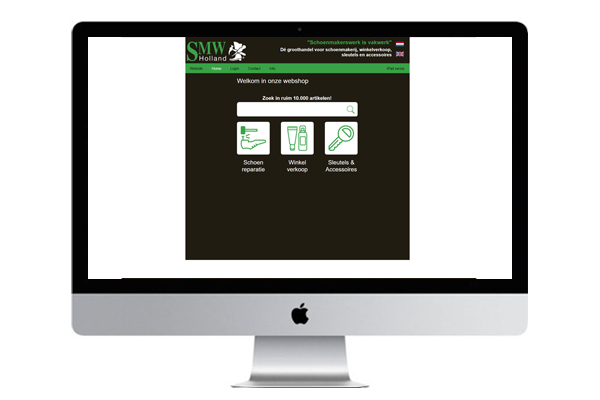 HAVE A LOOK AT OUR COMPANY!
SMW Holland BV:
From our office in Uithoorn, we process all your orders and questions.
Our stock and deliveries are handled by our partner in logistics, Xenor.
Together, we ensure that your order is carefully packed and sent to you quickly.
Orders placed on Monday to Thursday, before 3:00 PM and on Friday before 1:00 PM, will be shipped the same day!
We ship your orders via DHL.
WE ARE AT YOUR SERVICE ONLINE 24/7!
You will find everything under one roof with us!
We have been the trusted address for shoemaking, retail sales, keys and accessories for over 100 years.
You can find and order all our articles in our Webshop.
Do you want to become our customer?
Fill out the form at our Webshop!
You will gain access to all our products and information.