WE HAVE A PASSION FOR THE CRAFT!
Share our passion for the craft!
SMW Holland is the wholesaler in the field of shoemaking, keys, accessories and haberdashery.
We supply to various industries such as shoemakers, shoe shops, dry cleaners, drugstores and designers.
We have a complete range of shoe care products, insoles, foot support, shoe trees, laces and foot care products.
You can also contact us for leather belts, wallets and the original Spanish slippers.
WE ARE AT YOUR SERVICE ONLINE 24/7!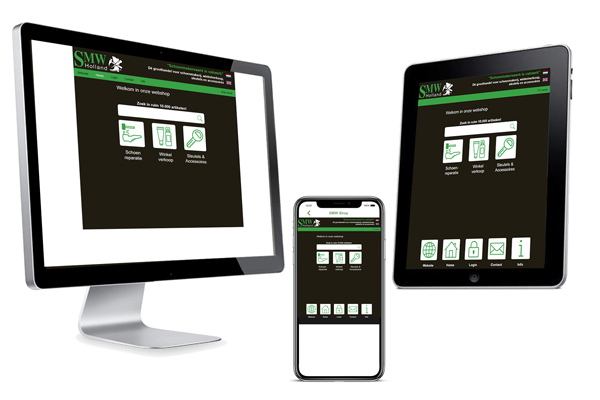 You will find everything under one roof with us!
We have been the trusted address for shoemaking, retail sales, keys and accessories for over 100 years.
You can find and order all our articles in our Webshop.
Do you want to become our customer?
Fill out the form at our Webshop!
You will gain access to all our products and information.
CUSTOMER RELATIONSHIPS, OPTIMAL SERVICE AND TEAMWORK ARE IMPORTANT TO US!
Meet our team:
Jacques van der Meer, owner and director.
John Pijpers, commercial office staff.
Jan Smit, sales representative.
We are a small and enthusiastic team.
From our office in Uithoorn, we provide you with the best possible service.
You can reach us here:
E-mail: verkoop@smwholland.nl
Phone: 0297 – 51 41 99
WhatsApp: 06 – 39 73 95 45 (messages only!)
Visit our webshop:
WE ARE ONLY CONTENT WHEN YOU ARE!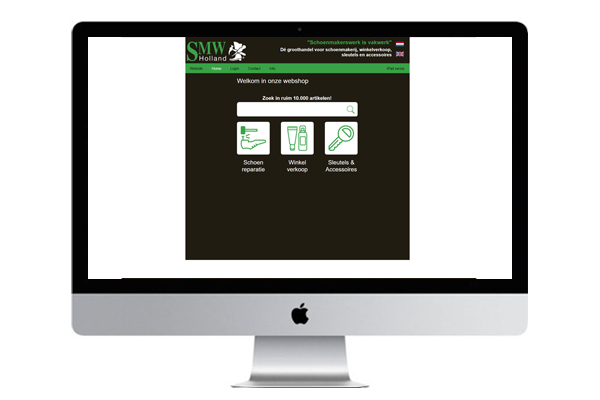 Our mission: 
It is our mission to support you as a customer as best as possible, by offering a complete range of products, delivering very quickly and referring the consumer to you.
We pay a lot of attention to the customer-friendliness of our company, focus completely on your wishes and do everything we can to provide you with the best possible service.
For example, through detailed product descriptions and clear, high-resolution, photos in our Webshop, so you can get a good idea of our products.
But also by regularly visiting you as a customer with new products and offering advice.
With our logistics partners, we can ensure that your order is delivered to you as quickly as possible.
HAVE A LOOK AT OUR COMPANY!
SMW Holland BV:
From our office in Uithoorn, we process all your orders and questions.
Our stock and deliveries are handled by our partner in logistics, Xenor.
Together, we ensure that your order is carefully packed and sent to you quickly. 
Orders placed on Monday to Thursday, before 3:00 PM and on Friday before 1:00 PM, will be shipped the same day!
We ship your orders via DHL.
PRODUCT INFORMATION, RETURNS AND FREQUENTLY ASKED QUESTIONS!
More information:
Would you like more information about our products, do you have a complaint about a product or do you want to return something?
Contact us please and we will help you as soon as possible.
Frequently Asked Questions:
Does SMW Holland BV also ship to customers abroad?
Yes, even if your company is located outside the Netherlands, you can order our products and we will ensure that they are delivered to you.
I have forgotten my password to order in the Webshop, what should I do now?
If you have forgotten your password, please take the following steps:
Via the login screen on the Webshop you can click on 'forgot password' under the login fields.
After entering your e-mail address known to us and using the code, a new code will automatically be sent to the e-mail address entered.
I wish to change my password, where can I do this?
If you want to change your password, please take the following steps:
Via the login screen on the Webshop you can click on 'change password' under the login fields.
How to reach us:
E-mail: verkoop@smwholland.nl
Phone: 0297 – 51 41 99
WhatsApp: 06 – 39 73 95 45 (messages only!)
Visit our webshop: